Jacksonville Food Center Struggles to Keep Shelves Stocked
Posted: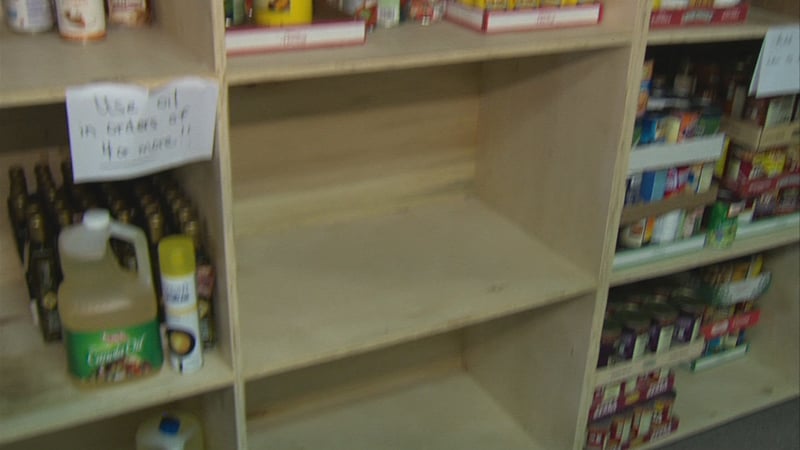 JACKSONVILLE - Temperatures are back on the rise in Central Illinois, as is the cost of everyday living. Jacksonville Area Food Center manager Judy Peacock says this summer has been especially hard.
"We've had an extremely hot summer so they're going to be getting higher power bills," said Peacock. "What do you do you? Buy your kids' school supplies, pay your power bills, or do you buy food? People have to make these choices."


Peacock says high unemployment in the area is also partly to blame for the unusually high demand.
"We've lost a lot of jobs here in our community and the need is out there, even for the seniors or the working person," said Peacock.

During her 15 years of service at the pantry, Peacock says this summer is like nothing she's seen before.
"Summer is always a critical time because the kids are missing two meals from school, so were always busier in the summer," said Peacock.
The empty shelves got a little help when the local paper brought the pantry's troubles front and center.
"It's going out just as fast as its coming in. We've had an overwhelming response the last two days, but if you come back in the next two weeks, you probably wont be able to tell," said Peacock.

That attention has inspired people to donate, but the small pantry isn't out of the woods just yet; they still need your help.

"We need vegetables, crackers, peanut butter, tuna, canned chicken, hamburger helper, any non perishable item they (families) can make a nice healthy meal with it," said Peacock.
If you would like to donate to the Jacksonville Area Food Center, it's open Monday through Friday from 9AM-1PM.