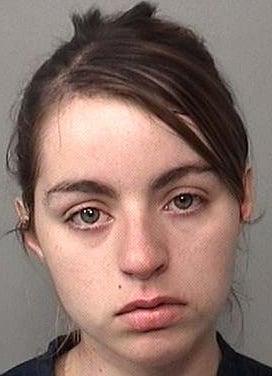 Harristown IL – Robin Vogel, 23, was arrested last week for allegedly sleeping with her 16 year old neighbor and she is in trouble once again.
Vogel and, 25 year old, Dalton Rogers of Harristown were arrested for felony charges of endangering the life and health of a child.
The couple's home in the three hundred block of North Fieldcrest road is described as unlivable by a Macon County Sheriff investigator. He says he could not stand to stay inside because of the strong odor. The Sheriff said inside there were diapers, feces, maggots, and no working toilet.
Three children were living in the home. Vogel told police she had been out partying all night, and was too tired to clean, or go food shopping. They are both behind bars on 30 thousand dollar bond.