Good-Bye Cub Foods Hello County Market
Posted: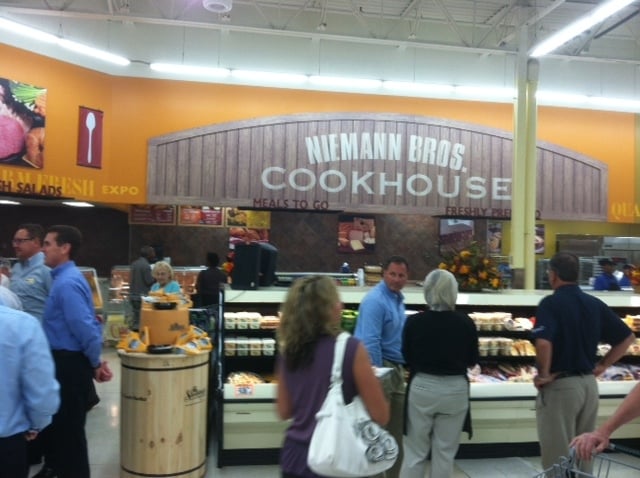 Decatur, IL - With one snip of this ribbon a local grocery store began a new chapter in Decatur Tuesday afternoon. "Same company. Same team," says Niemann Foods Incorporated President and CEO Rich Niemann Jr. But with 20 more associates, a new name, and a lot more to offer. "They got cinnamon rolls over there and they got Kool-Aide in the other isle," shared one eager shopper.
One by one Decatur shoppers said good-bye to Cub foods and hello to County Market. Savoring samples, "You never want to take free samples cause this is what happens when you get a free sample," one shopper shared showing us a tin of cinnamon rolls. Shoppers also guided carts slowly as they checked out new sections. "This store needed to be renovated," says Niemann.
The renovation and name change is a trend that follows the model of other Niemann Food's grocery stores. "I like all of their signs and displays and food. It's really nice," shared Oreana Resident Susan Hauck. Hauck says she's shopped at the store for years and never misses a good deal, "Yeah these are the new ones I always look for them in the mail," she said as she showed off her coupons. "Our buyers work hard everyday to buy it as cheap as we can and we're out there putting prices that we're very proud of that means a lot to us," says Niemann.
The new re-vamped store also offers brighter lights and new sections, offering unique food items like chocolate cheese. One addition you'll only see at County Market is a restored tractor. It helps drive home their brand of fresh produce from farm to fork. A value that past and present shoppers, "The grapes were so good last week that we had to come back and get some more," Hauk says laughing. Have found too good to ignore.