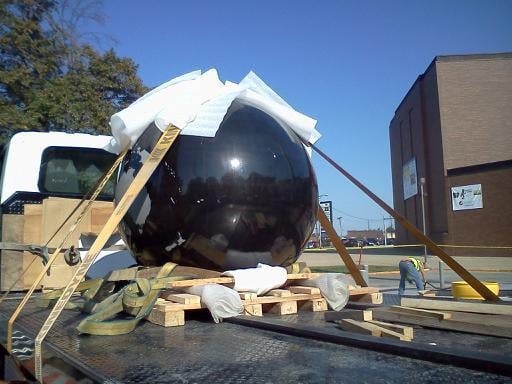 Decatur - 67 years after the end of World War II a monument honoring veterans of that conflict is nearing completion in Decatur.
Thursday morning heavy equipment moved in at the Decatur Civic Center to begin putting in the last large pieces. Walls, with the names of Macon County veterans, will be put in place. Construction workers are also placing a large globe on the monument. The globe, which is made of granite, weighs 10,000 pounds.
Groundbreaking for the monument was in late April. Work, including the installation of lights, progressed throughout the summer. Dedication of the monument will be in the near future. We'll have a story on WAND News at noon.