Route 29 Brings New Business to Area
Posted: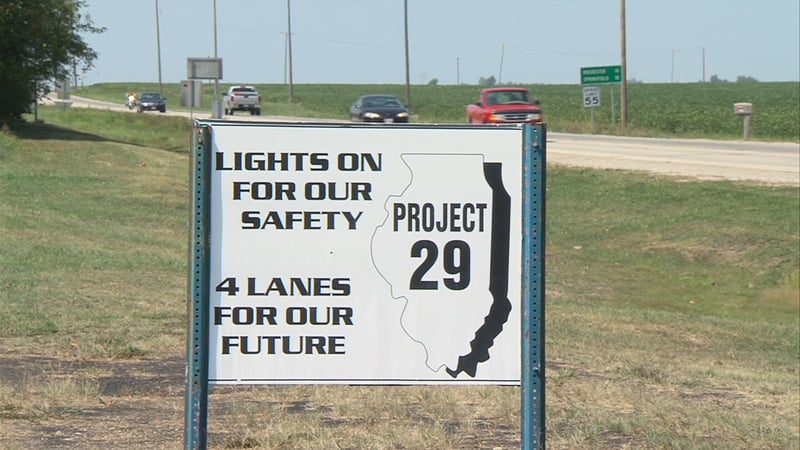 EDINBURG - It's an exciting time for the small town of Edingburg in Christian County. The Lightning Auto Sales used car dealership on the edge of town, is one of four new businesses anticipating the completion of Route 29 widening project. Bill Lynch will manage the new location.
"This highway carries a lot of traffic, and we carry nice stuff. We've only been open since the end of last week and we've already sold five cars," said Lynch, who's been in the car business for most of his adult life.
"It reminds me of Chatham and Springfield, it's the same thing- Chatham grew from Springfield, and this is the same thing," said Lynch.
He's not the only one getting ready for what the improvements to Route 29 could bring.
Donald Kendall built a new building in downtown Edinburg that will house three new businesses.
"We'll have a detail shop, we're anticipating another young man will open a small garage on the other side, and I've put a small retail shop in the back that will mostly specialize in knives of all kinds," said Kendall, who's been a faithful investor in the small village.
"People always say, 'it's crazy to do that in a small town like this, so far away from Springfield'," said Kendall.
Mike Bell is the co-chair of Project 29, an advocacy group that has been fighting for the completion of the highway for decades because of its high fatality rate.
"It's an exciting atmosphere! There's no doubt about it, people are beginning to see change and new businesses," said Bell.