Ice Age Discovery In Sangamon River
Posted: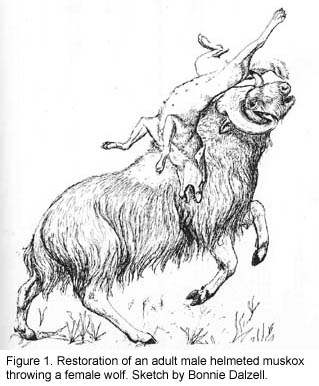 Springfield - Falling water levels on the Sangamon River have revealed a lot of interesting items. Mostly in the form of car parts and old tires. But one discovery dates back to the ice age.
"I jumped off the log and landed on what I thought was a rock, so I thought I would pick it up and move it out of the way," McDonald's restaurant manager Tony Blisset told WAND News.
It turns out the "rock" was actually a rare bone. A vertebra from an extinct Harlan's muskox. The muskox once roamed Central Illinois. It became extinct 12,000 years ago.
"That's the first of the ice age animals to my knowledge that we have from literally within the city limits," said paleontologist Dr. Jeffrey Saunders in an interview with WAND News. It is only the 13th record of the species in Illinois. A local museum calls it an "important discovery."
Blisset has decided to donate the bone to the Illinois State Museum located at 502 S. Spring Street in Springfield. It is already on display in the main lobby near the gift shop. "We knew we had something special. We thought that maybe the museum should have it," Blisset said.
The museum is also happy to have its new prize. "It's a gift to the museum and it's a gift to our research endeavor here," Saunders remarked.
Blisset discovered the bone on July 29th. He said he was swimming in the river as temperatures hit the 100 degree mark and he was just trying to stay cool.