Woman Says Ex Set Fire to Her Home Twice
Posted: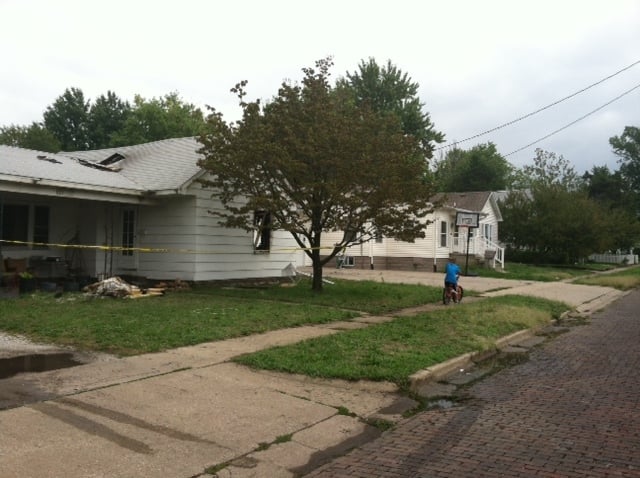 Taylorville, IL- Police are searching for a man who allegedly tried to burn down his ex-girlfriend's home on her birthday while she and her family were still inside. Still shaken, a neighbor said "I looked out the window and noticed flames shooting out the window." But it wasn't just any window. It was a part of a home at 821 West Vandeveer in Taylorville. A home where Maxine Vandenbergh, 86, lived with her two adult granddaughters.

Firefighters say when they first arrived the house Sunday morning it was basically a room and contents fire. They ended up having to return again in less than 24 hours. Firefighters say the fire was much more intense the second time around; flames were shooting through windows and the roof. "That's crazy," Johnny Steele, a neighbor and family friend, told WAND News. "We thought it was over and we wake up the next morning and it was on fire again," shared a concerned parent who did not want to give her name.
Investigators say it was arson. The women who were displaced believe so, too. The Vandenberghs believe an ex-boyfriend broke into the house, started the fire, and slit the tires of the cars in the driveway.
The second fire also caused slight damage to a home next door.
The Vandenbergh family is now getting help from the local Red Cross. Taylorville Police now have a warrant out for the arrest of Christopher A. Harwood, 38. If you've seen him or know where he is you are asked to call Christian County Crimestoppers at 824-9100.