WW II Memorial Attracting Vets
Posted: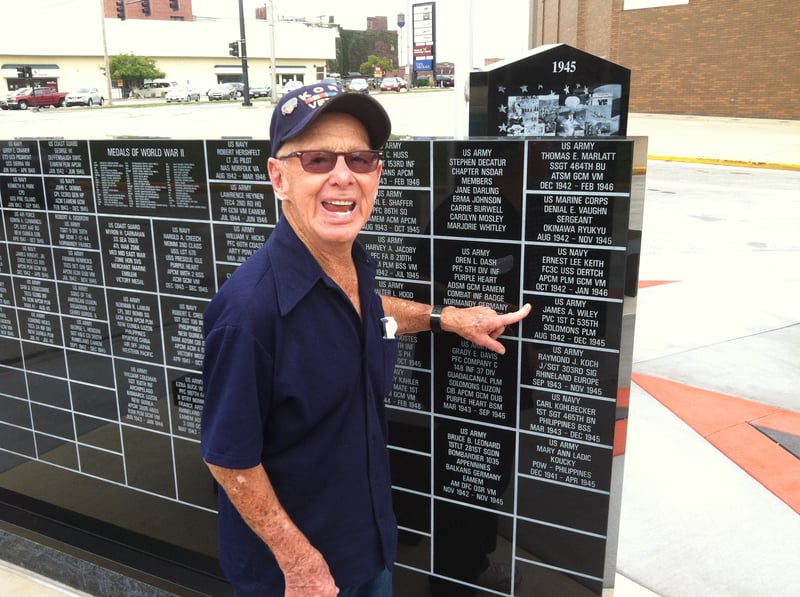 Decatur - They come with cameras. Or, just look quietly reading the names etched onto the granite walls. The memorial honoring the greatest generation from Macon County is completed.
"One of the most beautiful monuments I have ever seen," WW II committee co-chair David Freyling told WAND News. "I've had some people out here that actually had tears in their eyes because of some loved ones lost overseas. And now they have a resting spot here in the United States."
The World War II memorial is located in front of the Decatur Civic Center. The center piece is a 10,000 pound granite globe on a base. Completed at the end of last week, people braved the rain throughout the Labor Day weekend to take a peak. Lights illuminate the memorial at night.
"I've been taking probably over a thousand pictures of it," said 84 year old Korean War veteran Harry Mundwiler. His brother in law, uncle and brother all served in World War II. All three have their names listed on the walls. "It's been a long time coming," Mundwiler added.
Pat Mullins praised the memorial. "I think it is really nice and I think they deserve it. They've worked and waited for a long time. So I really do like it. It's impressive," she said.
The memorial cost an estimated $385,000. The formal dedication is scheduled for this Friday at noon.