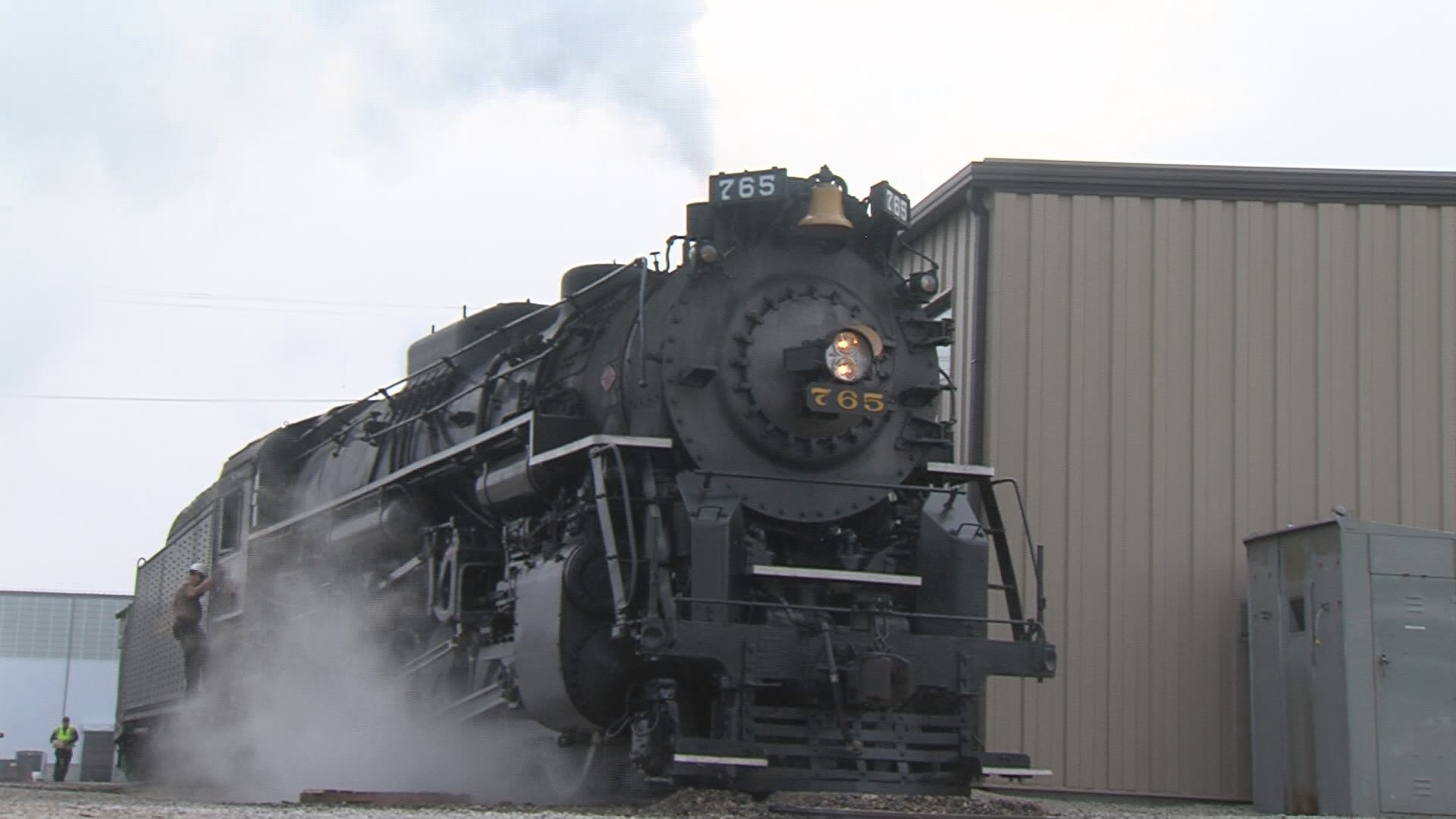 DECATUR IL – A special treat for photographers and train buffs, as a vintage steam locomotive chugged through town today. The steam locomotive is celebrating 30 years of Norfolk Southern Railroad as it makes its journey from Decatur to St. Louis.
The engine was built in 1944 for the Old Nickel Plate Railroad. Norfolk Southern also added two other locomotives on this special train which is headed to St. Louis.
Engines are painted to represent the old Illinois Terminal and Wabash Railroads. The locomotive weighs 400 tons. The train is scheduled to come back to Decatur Monday along Route 48, through downtown, and past the Wabash Depot. it will stay overnight at the Norfolk yard, and depart sometime Tuesday.
To track the train visit http://fortwaynerailroad.org/locate.html