Rockome Gardens Fire Investigation
Posted: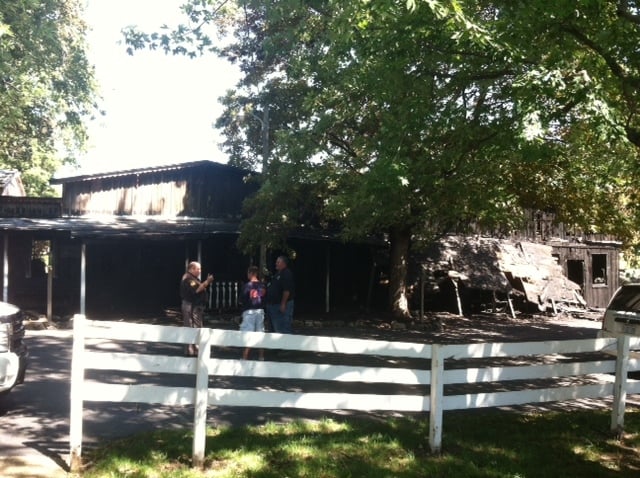 Douglas County, IL - An explosion sent flames shooting through a bakery at Rockome Gardens in Arcola.
"When I'd first come here to Rockome first thing I'd do is head for this bakery and get a cinnamon roll," Rockome Gardens Caretaker Steve Maher told WAND News. Shattered glass and soot now cover a place where people spent years making memories. The fire destroyed the structure in about an hour.
"It's heartbreaking...This is a piece of history that is gone right now," Maher said.
He bought the property after he spent 35 years visiting the gardens with his family. Monday night Maher said he heard an explosion and called 911.
"I knew that I couldn't contain the fire it was too extensive," he said.
When firefighters arrived they saw flames shooting to the sky.
"By the time we got this side put out the other side was on fire," Arthur Fire Chief Chris Helton said. The fire proved to an immense challenge. Part of an 80 foot awning fell as firefighters tried to reach the flames.
The fire burned cabinets, walls, and chairs to a crisp. "I think anything that could have been saved we saved," Helton said. No one was hurt in the fire and despite the mess Maher is hopeful about the bakery's future.
"Not all is lost," he said.
A historian says they will be able to salvage some of the details and wood to use when they rebuild.
"This isn't going to stop us here at Rockome, we're going to keep going," Maher shared.
The investigation into what caused the fire continues. Maher believes a propane tank may have exploded but as of Tuesday that has not been confirmed by the Illinois State Fire Marshal's Office.