Top Bass Anglers Heading For Decatur
Posted: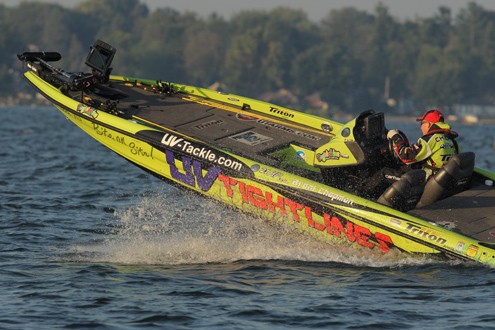 Decatur - Fish are getting nervous as the top bass fishermen in the United States move into Central Illinois waters this weekend for the 2012 Bassmasters Elite Series.
The tournament runs Thursday through Sunday based out of Nelson Park in Decatur. Twelve of the best fishermen in the nation will drop their lines into Lake Shelbyville and Lake Decatur. The first two days of fishing are in Lake Shelbyville. Despite low water levels because of the drought fishing on Saturday and Sunday will be in Lake Decatur. All weighing of fish will be in Nelson Park in Decatur each evening at 5pm.
"We have a $100,000 purse this week," B.A.S.S. Tournament Director Trip Weldon told WAND News. "Somebody will hoist that trophy as 2012 Bassmaster All-Star champion.
Parking near the tournament will be at a premium. So it's suggested you park for free at Hickory Point Mall, Sinawik Park, Galloway Park, Glad Tidings Church or the Decatur Conference Center. From there city buses will provide free shuttle service down to Nelson Park.
Vendors will be selling food. There will be free entertainment for the entire family. "There will be three stages with live performances, free concerts," said Jeff Hendricks of the Convention & Visitors Bureau. "It's going to bring a lot of folks to our hotels, restaurants, our service stations and even some shopping."
Go to www.decaturlakefest.com for complete details and schedules of entertainment.