Was Lincoln's Wife Insane?
Posted: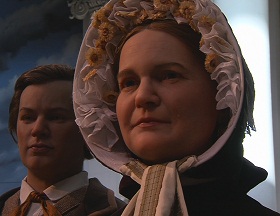 Springfield, IL - The capitol city is the place to be if you want to learn about our 16th president, but one event will focus on his better half. The retrial of Marry Todd Lincoln's insanity case will be held at the Abraham Lincoln Presidential Museum in Springfield October 1st.
A spokesman for the museum, David Blanchette, says the event will be a fascinating way to educate people about the first lady.
"In 1875 a jury found her insane, and we wondered: what would a modern jury do with modern rules of evidence and modern mental health laws?" said Blanchette. "We'll use modern attorney's, modern judges, modern rules of evidence, modern psychiatric experts and we're going to let the audience in both cases be the jury and decide whether Mary Todd Lincoln was indeed insane."
John Lupton is executive director for the Illinois Supreme Court Preservation Commission. He says the retrial will be more than just something for history buffs.
"We wanted to give her a full and fair hearing where she's able to testify, and we have doctors who are able to testify on her behalf as well," said Lupton. "What we want to do is educate the public about modern day issues using a historical tool."
Though the event has sold out, the entire retrial will be filmed. The DVD will be available for purchase at the Presidential Museum.