IL Supreme Court Hears Arguments on Abortion Notification Law
Posted: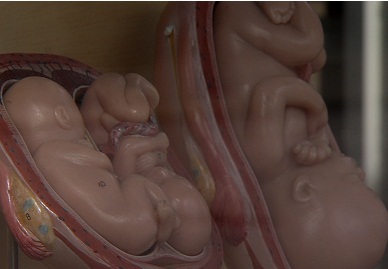 Springfield, IL - Illinois Supreme Court Justices heard arguments Thursday for and against a law which has never been enforced. In 1995 Illinois passed the Parental Notice of Abortion Act. It requires pregnant minors to notify their parents 48 hours before a scheduled abortion.
The law has been dormant because of strong opposition from the Illinois ACLU.
Lorie Chaipen is director of the Reproductive Rights Project at the Illinois ACLU. Her group presented arguments to the Supreme Court speaking out against the law.
"It puts young women in harms way by causing them to be beaten and kicked out of their homes, and suffer other irreparable harm. The state has really no justification for it," said Chaipen.
She argues that because the state allows minors to make all other decisions involving their pregnancy, it isn't legal to only regulate abortion.
"If we lose in the Supreme Court the state will be permitted to enforce this law and unfortunately, that will be a very sad day for the young women of Illinois," said Chaipen
Springfield Right To Life President Merle King is one of several people who feel the law is more than necessary.
"It's a shame it's not being enforced now," said King. "Children can't even get an aspirin at school without parental consent, and yet there are those that think that children that age should be free to make decisions that will haunt them the rest of their life."
If the supreme court throws out the ACLU's lawsuit, the state will be able to enforce the measure.