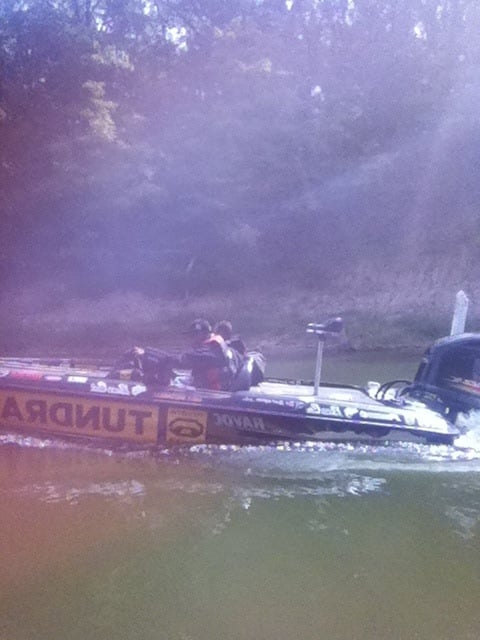 Decatur - "Tough" was the word everybody used to describe the fishing on Lake Shelbyville Friday.
Windy conditions and cooler lake temps made it hard for Bassmaster Elites to find good bites. Fan favorite Mike Iaconelli, also known as "Ike," found fish most of the day, but had trouble finding fish large enough to weigh-in.
But for "Ike," fishing was the last thing on his mind.
"My wife is pregnant and she was due Monday, the Monday that we're coming here. We really had to make a decision whether we were even going to fish this event. We've got a lot of emergency scenarios set up you know. If she goes into labor, I can get a flight, and if everything works out I'll still make it back," Iaconelli told WAND News.
Iaconelli received a call from his wife's doctor shortly after 3:00 PM. He left immediately to catch a plane in Springfield to make it back home to New Jersey to be with his wife.