Farm Bill Dead Until After Elections
Posted: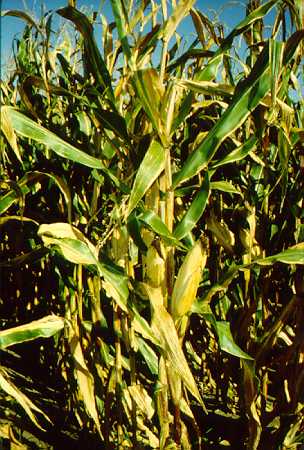 Decatur - The federal farm bill has fallen victim to politics in Congress. Passed with Democratic and Republican support in the Senate, the House could not muster the required 218 votes thanks to conservatives who want to gut the food stamp program.
"We will deal with the farm bill after the election," said Republican House Speaker John Boehner. The current farm bill expires September 30th.
Food stamps are just one component of the legislation. The bill funds food & nutrition programs, rural infrastructure, energy and trade. But Tea Party members of the Republican party are focused on the food stamp program and Boehner could not find enough support to move it for a vote.
Senator Dick Durbin, (D) Illinois, is not happy the farm bill was not passed before Congress adjourned. "What's the federal farm program going to be next year?" Durbin asked. "The farmer will have to say call John Boehner because we don't know."
WAND News Farm Editor Stu Ellis says Illinois farmers are frustrated. "We've had some hiccups before. But in this case, we haven't had a farm bill that's really expired in an election year when there has been so much on the table."
Ellis says farmers are already planning their 2013 crop and the lack of a farm bill provides uncertainty. "Farming is a twelve month business," Ellis said. "You've got to make plans for what you're going to be doing next year. Seed companies right now want to know how much seed farmers are going to want to plant next year."
Colin Johnson is a fourth generation farmer in his 30's. He does not have a lot of cash and must make some tough decisions as he raises his young family. "I think really strongly about whether I wanted to put the crop in for next year," Johnson said.
For now the uncertainty will remain until Congress returns to Washington in November.