Operation Tres Ciudades Busts 18
Posted: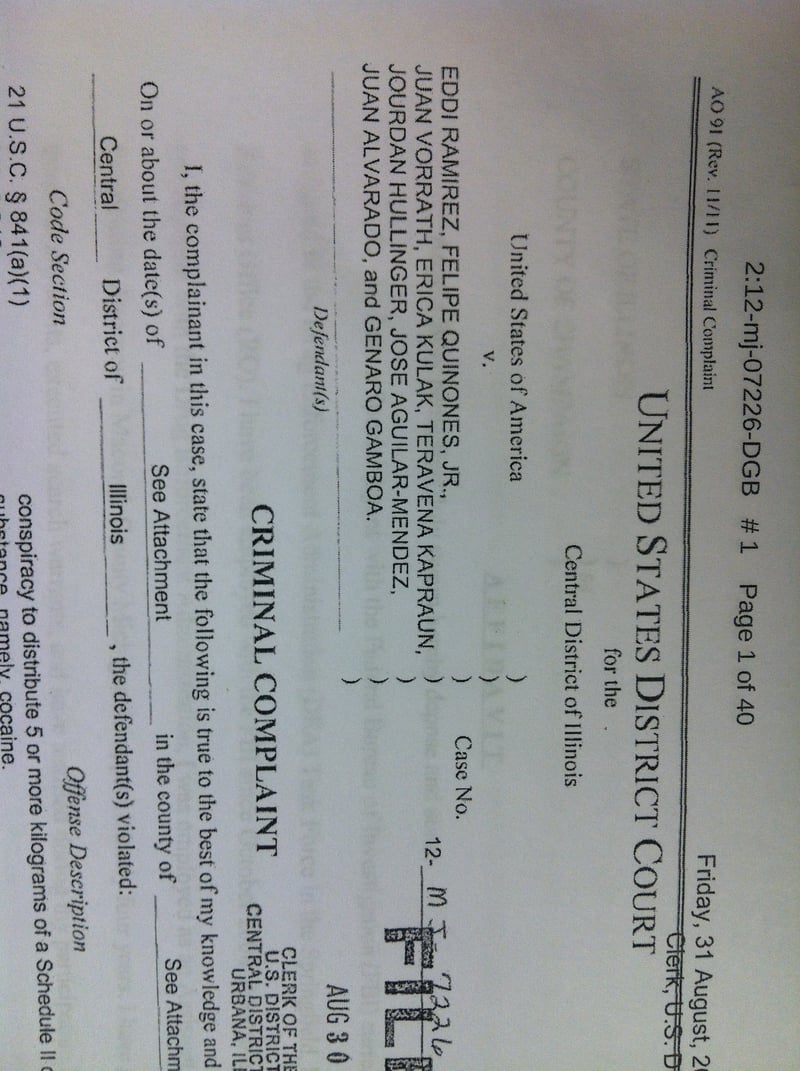 Decatur - Eighteen people are facing federal criminal charges as law enforcement shuts down a major drug pipeline.
Dubbed by the Department of Justice as "Operation Tres Ciudades" (Three Cities) the investigation focused on a drug network that distributed cocaine in Decatur, Springfield and Paxton. The key figure in the case is 30 year old Eddi Ramirez of Paxton. Ramirez, also known as "Migo", is in custody.
The ongoing investigation has resulted in the seizure of more than 10 kilograms of cocaine, three kilograms of heroin and approximately $855,000 in cash. Arrests have been made in Central Illinois, Memphis, Tennessee and Texas.
"The pipeline has been shut down," proclaimed U.S. Attorney Jim Lewis.
The investigation started in January. Feds were able to obtain information as they took suspects into custody. "There were a number of cooperating defendants who have been charged with various offenses to provide information about drug sources," said Assistant U.S. Attorney Tim Bass.
Operation Tres Ciudades was a joint effort among federal, state and local law enforcement agencies. Including the Decatur and Springfield police departments. "It just extremely impressive that we can come together and work as one unit," said Springfield Police chief Robert Williams.
According to court filings a home on the north end of Decatur was used as a "stash house" by Ramirez and his couriers. The home was used to package and store cocaine and to move money. Agents observed people coming and leaving the residence at all hours of the night. The home was raided back on August 31st.
Fifteen of those charged in the case have been arrested. They have either posted bond or are still in custody. Three people are fugitives.