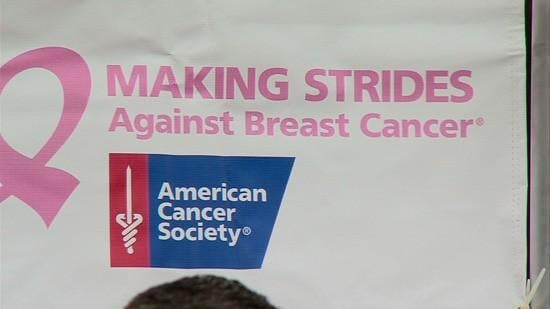 Springfield IL – October is Breast Cancer awareness month. Cancer Survivors gathered in Springfield to promote the fifth annual "Strides to End Cancer Walk."
State Comptroller, Judy Topinka urges Illinois residents to sign up for any of the 21 walks taking place across the state to help raise money for Breast Cancer treatment and research.
Topinka had her own scare with Breast Cancer and is thanking her son for reminding her what she needs to do each year. She also urges family members to support women to get their mammogram's "if you love the women in your life you gotta get them to get that mammogram even if you gotta hog tie them throw them in the car and take them to the hospital."
The walk will take place October 20th at the Illinois State Fair Grounds at 9AM. To sign up or donate visit http://main.acsevents.org/site/TR?fr_id=47507