Springfield Businesses Excited for Video Gambling Machines
Posted: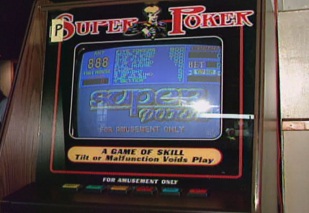 SPRINGFIELD -- Businesses are anticipating a boost in revenues now that alderman have okayed video gambling machines in the city limits. More than 70 bars and restaurants have applied for a gaming license.
But opponents like Anita Bedell, Executive Director of Illinois Church Action on Alcohol and Addiction Problems, say getting into gambling will bring more problems than it's worth.
"You're not bringing tourists in to gamble, it's the local residents who are going to gamble and lose. Then the families are going to suffer, the communities are going to suffer," said Bedell.
Beyond her group's moral objections, Bedell says video gaming just won't pay off.
"The cost is too high, there's more than enough opportunities to gamble in Illinois. They've done studies they found that when you put these machines in neighborhoods you get less money and more problems," Bedell added.
Sam Al-Khayyat owns Mariah's restaurant, he is one of many who have applied for the gaming license.
"Does it increase the crime? I can't answer that right now, but I don't think it will in my opinion," said Al-Khayyat.
"It's going to add more revenue definitely, because people will have more than just food and beer. They will have something to do for a couple of hours. It will keep them in my bar for two more hours," said Al-Khayyat.
Ward 6 Alderman Cory Jobe says the city will get a chunk of what video gaming machines bring in.
"The portion that the city gets will go to a special fund for existing infrastructure projects, street and sidewalk repairs. It's a welcome opportunity to breathe new economic life into an area of the city that needs infrastructure help - the urban core of our community," said Jobe.
Still, opponents say the gamble just isn't worth the price.
"The ones who are going to make the most money are the terminal operators and the establishments. They get 70% of the money the, communities only get a nickel for every dollar lost and the state gets a quarter. It's a losing proposition," said Bedell.
The city is now reviewing license applications. The first video gambling machines could be in Springfield businesses within a few weeks.