13TH District Race A Cesspool
Posted: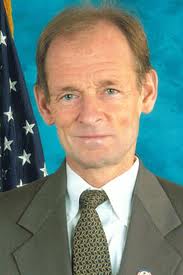 Champaign - Calling the 13 District congressional race a "cesspool" Representative Tim Johnson is calling for an end to negative campaign ads and attacks.
Johnson, (R) Illinois, is retiring at the end of his term. His seat is being sought by Republican Rodney Davis of Taylorville and Dr. David Gill of Bloomington.
Congressman Johnson has sent letters requesting both Davis and Gill, along with the National Republican Congressional Committee and the Democratic Congressional Campaign Committee to immediately stop negative advertising. Hundreds of thousands of dollars in negative ads have been spent for television attack ads.
"The distasteful rhetoric, the distortions, and misrepresentations are repelling to me as a citizen and the sitting congressman," Johnson told WAND News. "In 44 years of office, covering scores of general and primary campaigns, I never resorted to negative language and never lost."
Johnson says voters are distressed by the tone of the campaign as well. "People complain, rightfully about the gridlock," Johnson stated. "The philosophical differences between David Gill and Rodney Davis could not be clearer. There is simply no need for either they or their surrogates to discredit one another or misrepresent their views."