Police Look for Suspect in Shooting
Posted: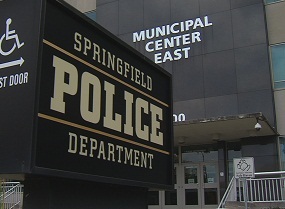 Springfield -- Police are asking for the public's help after a shooting in Springfield early Tuesday morning. A 27-year-old male was shot in the back after what police believe was a drug related robbery.
It happened at about 12:35 AM in the 700 block of Eastman Avenue. That's near churches, schools, and Benedictine University. Neighbors are on edge, waiting for an arrest to be made.
One man, who lived very close to where the shooting took place agreed to comment, only if his name and picture weren't used.
"I don't think anything like that's happened here in a long time. I haven't been here that long but still, it's kind of unnerving," he said. "...it's usually pretty quiet around here."
Springfield Deputy Police Chief Cliff Buscher says drugs were found in the victim's home.
"We found about 30 grams of cannabis in there, some scales and stuff like that. There definitely was some nefarious activity going on," said Buscher.
When police arrived, the victim was found in his bedroom and had been shot in the back. He was having difficulty breathing and taken to Memorial Medical Center for surgery. Police say he made it through that surgery and will be officially questioned.
"It appears to be a drug deal gone bad, it could've turned into robbery. We need people that have any information on our shooters, or our victim as far as selling narcotics out of the house, to come forward," said Buscher.
Police say the suspect is described as a black male in his 20's, 5'11" with a muscular build. That night he was wearing a dark hooded sweatshirt and tan pants. If you have any information, call Crimestoppers at 788-TIPS.