Woman Saved from House Fire by Neighbor
Posted: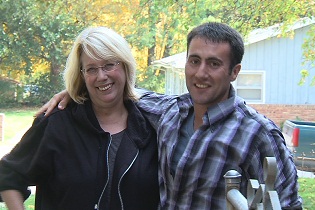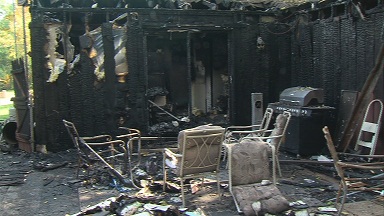 LINCOLN -- Pamela Baker was asleep in her bedroom when a fire started in her home around 11:30 Tuesday night.
"I was pretty sound asleep, and probably around 11 maybe a little later my neighbor burst into my front door and was yelling at me you out of bed," said Baker.
Her neighbor, Sam Downs, noticed the flames from his home next door.
"I came outside, there was a lot of flames, a lot of smoke, it was pretty bad," said Downs.
Downs knew he had to act quickly - he knew Baker was still in the home.
"I went into her house and got her out," he said.
Baker called Sam "the best neighbor ever" well before he saved her from the fire.
"He'll come over, and without even asking, if he sees my yard needs to be mowed, he'll mow it front and back. He will not accept any gifts or let me pay for it. He's always there if I need him to move something," said an emotional Baker.
Now she sees him as a hero. Downs says, he was just in the right place in the right time.
"It will take more than a burning building to keep me from doing what I've got to do, so that's what I did. I would do it again, you know," said Downs.
Baker's daughter Kristin also considers Downs a guardian angel.
"I'm so far out of town and can't be here to help her with things. He always does, it makes me feel better that he's here, and even much more now than he did that," she said.
The exact cause of the fire is still under investigation, but Baker's home is likely a total loss.