Alderman Table Ordinance to Change Garbage Billing
Posted: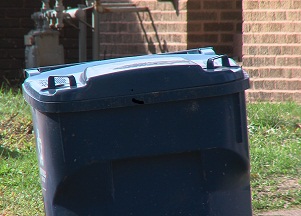 SPRINGFIELD -- An ordinance to bill waste removal through City Water Light and Power will stay in committee. Alderman are expected to vote on it next week, but a majority of them have said they oppose it.
Steve Combs is one of many neighborhood representatives that would like to see the ordinance pass.
"This has gone the direction that we hoped it would go. We need to get to a couple of other alderman who are on the fence, and we're hoping by next Tuesday we'll have the votes that we need to pass it," said Combs.
He hopes the proposal will take care of 3,000 Springfield residents that don't pay for garbage service at all.
"We're trying to put up front, an ordinance where everybody is going to be billed, and every site is going to be picked up," added Combs.
But some, like Ward 1 Alderman Frank Edwards, don't believe it will solve the issue.
"I don't think the citizens of Springfield overwhelmingly want this to happen," said Edwards who has received more than 50 calls from constituents that are against the ordinance.
"If you're going to tell us that there's a percentage of the population out there that doesn't want to follow the rules, you need to go out to those people," he added.
Lake Area Disposal and Illini Disposal also oppose the ordinance. Rex Jaronkse owns Lake Area Disposal, and attended Tuesday night's council meeting. He says he commends the city for their intentions, but disagrees with their methods.
"We want a greener and cleaner Springfield also, but we have concerns with the ordinance," said Jaronske.
CWLP would charge $11.25 for one container, regardless of which of the four disposal companies, you choose. Anything beyond one container, would be billed separately by the company, not CWLP. That's something Illini Disposal's owner Tony Rottinghaus says, will likely cause problems.
"You're going to get two bills, we've got concerns whether people will pay the extra two dollars. It's a hassle that we don't feel that 95% of our customers, that are law abiding, should have to endure," said Rottinghaus.
Both sides of the debate will have until next week to sway alderman one way or the other.