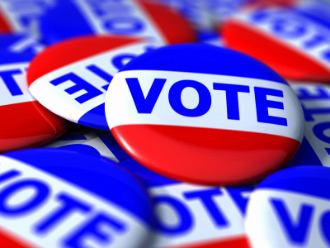 Champaign - Voters going to the polls in Champaign County should be able to navigate lines faster in 2012.
Champaign County Clerk Gordy Hulten says new electronic poll books will allow election judges to process voters much faster than older methods of looking up each voter in paper books. Champaign County is expecting record numbers with 80,000 to 90,000 voting this year.
The county purchased the new electronic poll books with a grant. "So it was paid for at no expense to county taxpayers," County Clerk Gordy Hulten told WAND News. "The equipment and all the related supplies were less than $150,000 and was covered by a grant."
Voters will still vote using paper ballots. The electronic poll books are used when voters enter their polling place and give their name and address. If people show up at the wrong place, the electronic books will tell judges where the correct place is for that voter to cast their ballot.
"This technology is going to allow us to process voters much more quickly at their polling places than we ever have before," Hulten stated.
The new electronic poll books should save Champaign County around $10,000 per election.