Local Businesses See Growth
Posted: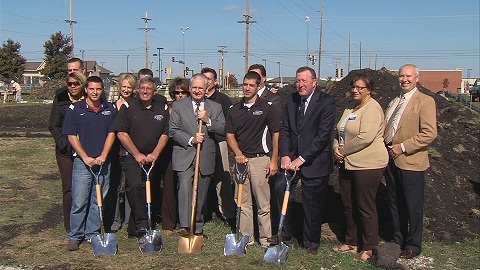 SPRINGFIELD -- The groundbreaking for Robert's Automotive new location at 4440 Wabash Ave. is one of four scheduled this week.
The Greater Springfield Area Chamber of Commerce says, its a sign of an ever-improving business climate in the capitol city.
Robert's Automotive owner Bob Wilbern says business has been great, even in a down economy.
"Where our present location is, we are just absolutely slammed in business. We just have no more room to operate there," said Wilbern.
Originally, he had plans to move his South Sixth Street location to MacArthur, but residents there just didn't want that. He and his three sons/business partners began scouting new locations, and expect great things on Wabash.
"This was an ideal property; we took a census of where our customer base was, existing and the possibilities, and it just lit up like a Christmas tree out here," said Wilbern.
Dennis Rieken owns all Central Illinois Dick Van Dyke Appliance World locations. His Springfield location has been doing exceptionally well.
"The appliance business nationwide has been down for the last five years, but we've been up," said Rieken. He'll be moving his Veteran's Parkway store to Wabash Avenue, adjacent to the AMC Theater.
"We've been at this location for 20 years and we've outgrown it, so we're going to almost double the size of this building," said Rieken.
Mayor Mike Houston says this growth, coupled with the expansion in Springfield's medical district, is a shot in the arm.
"The business climate here in Springfield is pretty good, particularly given the economy that we're looking at on a national basis," said Houston.
Other business expansions in Springfield include a new 22,000 square foot facility at the Brandt corporate headquarters, plus a new Country Inn and Suites Hotel where I-55 and Stevenson Drive meet. That groundbreaking ceremony is set for Wednesday, October 17th.