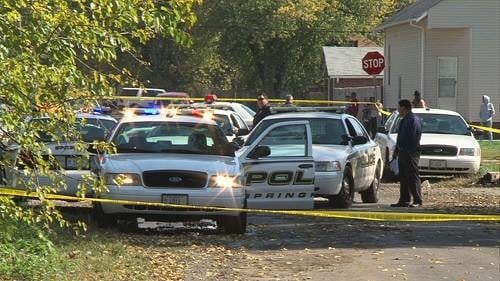 Springfield IL – Police are investigating a shooting that injured two people on Springfield's east side.
It happened just after 11 this morning in the 17 hundred block of East South Street. One man was shot in the chest, the buttocks and once in each arm. He was taken by ambulance to Memorial Medical Center. Another man fled the scene through a window and police say he sustained a cut on his ear while escaping through the window.
At the time of the shooting, police say there were two men, one woman and one young child in the house.
Deputy Chief Cliff Buscher says they do not believe this was a random shooting.
Police said they do not have much information on the suspects, but they are looking for two men.
Anyone with information about this shooting should call Springfield Police.