How Local Growers 'Made Out' Despite Dry Summer
Posted: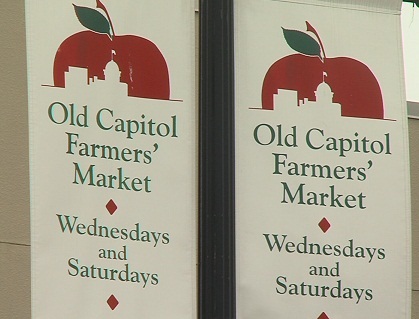 SPRINGFIELD -- It was an extremely dry summer, but local growers say it wasn't necessarily the heat or arid conditions, that hurt their numbers this season.
Jackie Suttill Simpson manages Suttill Gardens, she says all things considered, her crops did very well this year.
"It was rough because of excessive heat and no water, something's shut down and didn't grow as well, but because we irrigate, it wasn't so bad for us," said Simpson.
But her numbers this season, were lackluster to say the least.
"Very bad. Not necessarily because of the heat but the economy. It hasn't been this bad for us for the whole time I've been doing the market," said Simpson.
Ann Frescrua manages the farmers market for Downtown Springfield Inc. She says over all the season was good.
"With the weather conditions and the economy, it's always a challenge I've heard from some that have done really well, and others that have been struggling," said Fresrua.
The new token program that accepts debit, credit and Link cards has also been a big help.
"That's all new revenue, so that in itself is a positive influence," added Frescrua.
With one more Wednesday, and two Saturdays left in the season, there's still plenty to look forward to.
"Beautiful cauliflower, cabbage, sweet potatoes, Brussel sprouts, leaks, radishes, etc..." said Jackie Suttill Simpson.
As for the economy, these growers remain hopeful.
"We're fighting two battles: mother nature, and the economy. There's not much you can do about either sometimes," said Simpson.