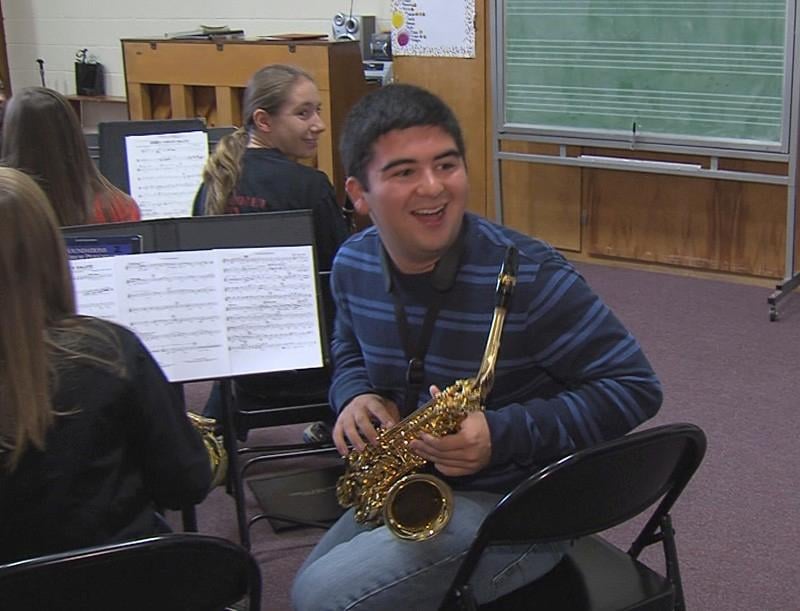 Moweaqua IL – It was an exciting day for one Central Illinois teen. Central A&M Senior, 17 year old Jordan Villanueva said he has been watching Jeopardy for years.
He found out Friday that he will be playing with Alex Trebek in Culver City California next year. He was surprised Friday morning during his band class. His parents have had to keep the secret from him for four days.
Jordan tried out for the show back in September. You can watch Moweaqua's own on Jeopardy this coming February.