Decatur Re-routing Truck Traffic
Posted: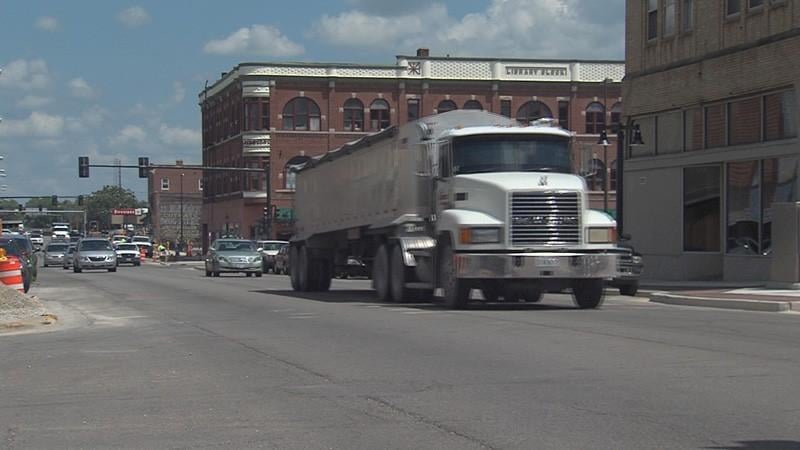 Decatur IL – Monday a city ordinance re-routing heavy traffic out of Decatur's downtown area will take effect.
The signs were unveiled Monday morning showing trucks or large vehicles with more than six wheels are now prohibited from using Franklin, Water, and Main streets, between Wood and Eldorado streets.
IDOT approved signs identifying route 6-W the re-routes for southbound trucks along Eldorado to Martin Luther King Junior Drive to Wood then south on Main. Northbound vehicles should follow route 6-W along Wood to MLK Junior to Eldorado to Franklin.
The city said that downtown shoppers and merchants have complained for years about truck traffic. Drives have a two week grace period before citations will be handed out.
The following vehicles are exempt from this prohibition: fire, police or other emergency vehicles, public works vehicles in the performance of maintenance, school buses, motor coaches licensed for the commercial transportation of passengers, trucks or other service vehicles making service calls or deliveries to downtown residences, businesses or construction sites located on said streets or vehicles participating in approved parades or events.