Vote Early But Not Often
Posted: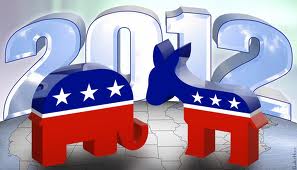 Decatur - Vote early. Vote often. It could be the Illinois political motto of the past. But now you can legally vote early. Voting often is still not acceptable.
With thousands voting early there is the concern people could double vote. Once in the early voting period and again on election day, November 6th. "People have to remember if they double vote we will catch them," Macon County Clerk Steve Bean told WAND News.
Double voting in most counties would be nearly impossible thanks to computers and extensive voter lists. Election judges can easily check to see if people have already cast ballots.
This year is a federal election. Dipping into the voter pool twice would be a federal offense.
"If you try something like that you might get a visit from the FBI, or the U.S. Attorney, because you are committing a federal crime," Bean stated.
Rules are strictly followed. When President Obama returned to vote in Illinois last week he had to surrender an absentee ballot that was sent to him previously. And, despite being President, he had to follow Illinois early voting rules and produce an I-D. When handing his drivers license over to an election judge Obama joked, "Now ignore the fact that there's no gray hair in that picture."