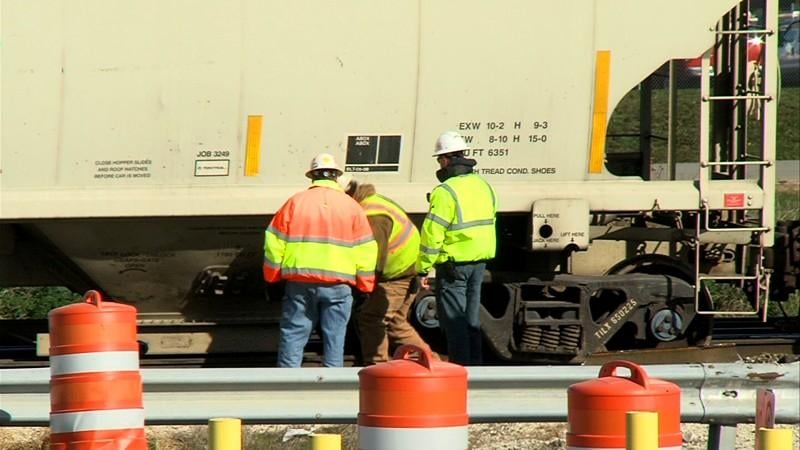 Decatur IL – 27th Street in Decatur was blocked for a few hours today.
A minor train derailment closed the road this morning while three grain cars left the tracks at a crossing at the entrance to the ADM yard. The yard is just south of the Decatur Caterpillar plant.
Only the wheels went off the tracks, and the grain cars all stayed upright. Traffic was blocked while crews worked to get the train back on the rails.