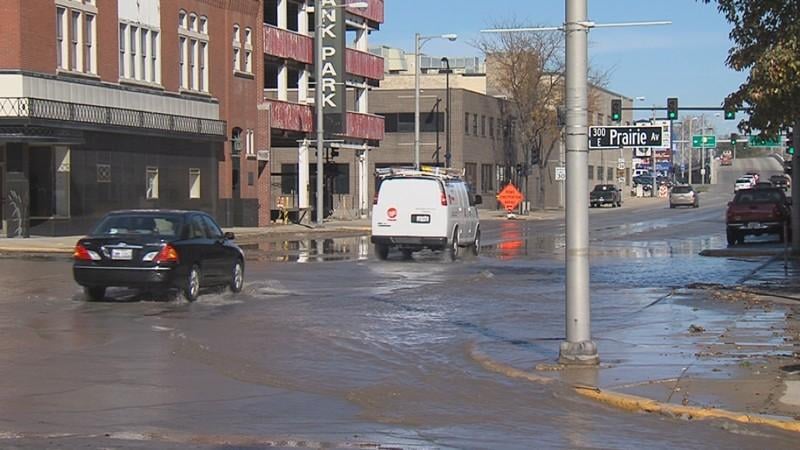 Decatur IL – The city of Decatur was dealing with large water problem this morning.
A 12 inch water main accidentally broke downtown while crews were working in Central Park today, during the removal of a concrete foundation.
Repairs have begun, and it is estimated that water pressure in some of the mains around Central Park will be shut off until 6pm today. Businesses and residents have been informed if boiling water is necessary.
For more information please contact Rick Marley at 217-424-2747