Illinois High Schools Fall Short on Standardized Tests
Posted: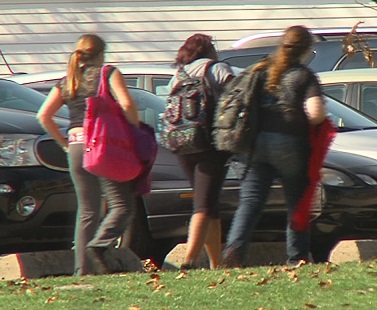 SPRINGFIELD -- You could blame the poor grades schools received on any number of things, but many in the education world agree, the No Child Left Behind Act Created ineffective ways of gauging what students know.
State Board of Education Spokesman Matt Vanover says 82% of districts aren't meeting adequate yearly progress (AYP). That's
how the state and federal government measure schools.
"No Child Left Behind was an escalating scale that continues to increase to the point that where in 2014 everyone would be proficient. Everyone knows that students don't learn at the same level," said Vanover.
Jim Lee is principal at Glenwood High in Chatham, a school, that by other measures does very well. However, they also failed to meet AYP standards.
"For the last several years, we've been in the top ten percent of all high schools in the state. Our ACT score is always higher than the state average and usually one of the highest in the area," said Lee.
So why the disconnect between standardized test performance, and things like ACT scores?
"You're just looking at a snapshot of what's going on with those tests; you're not looking at everything that's going on in the school," Vanover said.
Illinois has applied for a No Child Left Behind Act waiver. A new way of grading schools could be developed next year.