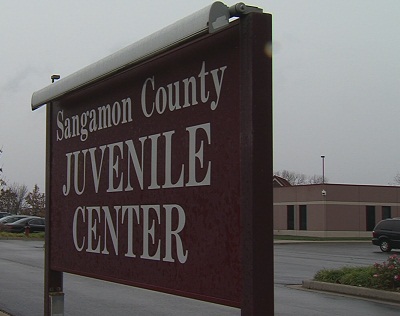 SPRINGFIELD -- For years, Macon County has been sending juvenile offenders to Sangamon County's detention center, but that is about to change.
After assessing costs, Sangamon County Administrator Brian Mcfadden says the county can no longer afford to take in juveniles from other jurisdictions.

They charge Macon County about $90 per inmate daily. Their costs are around $350 dollars per inmate daily.
"Four years ago, we were getting $1.9 million a year from the state, now we're getting about $400,000 a year, so we have to make up that difference somewhere," said Mcfadden.
Macon County Sheriff Tom Schneider says at first, the announcement of that change caused a little panic, but all the parties involved have been working to find comparable options.
"It is disheartening when you build a relationship up with somebody and you're, of course, dealing with them in a law enforcement sense, and then you have to make some changes. That's part of the way we do business," says Schneider.
Macon County has offers to contract with other detention centers. Officials hope to agree on a new facility within a month.