Veterans Day Weekend Events
Posted: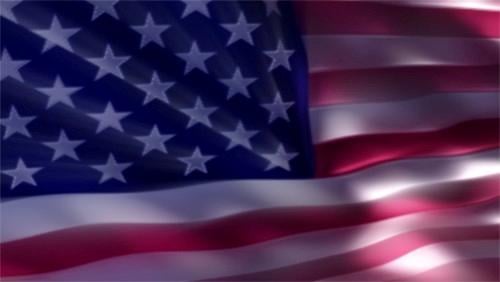 *Due to the high number of events that we receive, we may not able to post all events.
Saturday November 10th
Argenta Oreana 11am; A barbecue lunch for $6 will follow at noon at the former Argenta grade school. Veterans and spouses are free. Contact Deena Bowman at deena159@aol.com for more information.
Veteran's Day 2012 Library Exhibit 11AM: The Veterans Exhibit at the Graduate Library is a collaborative project spearheaded by the University Library, Veteran Student Support Services and the Reserve Officer Training Corps. In addition to commemorating Veterans Day, the exhibit will examine the long history and continuing commitment of the University to the United States military. Additionally, it will highlight the achievements of veterans from the University's many academic departments and inform the campus community of the pressing issues returning Operation Enduring Freedom and Operation Iraqi Freedom veterans encounter as they transition back into an academic setting. Associated resources and services available to veteran students on campus are highlighted along with representations from the Library's rich collections information resources pertaining to veterans. The University of Illinois at Urbana-Champaign, Main Library's North-South Corridor (1st Floor), 1408 W. Gregory Drive, Urbana Contact: kmclaugh@illinois.edu
The American Road to Victory Presentation 1pm; Just in time for Veteran's Day, we are proud to bring you part of a video series depicting what it was really like for Americans on D-Day and in World War II. Veterans, students, families and anyone interested in celebrating and honoring history will enjoy this fantastic event. The movie event will run for approximately 45 minutes. Light refreshments will be available during and after the event. Tolono Public Library (217) 485-5558
4 Troops 7pm; www.4troopsmusic.com artsblooming.org Location: Bloomington Center for the Performing Arts The BCPA honors our veterans with a special Veterans Day performance by 4Troops. A group comprising four U.S. combat veterans, 4Troops continues to honor the American armed forces with their inspirational talent. Finding success with Military Idol and the Army Soldiers Show, the Philadelphia Daily News calls the group, "…a super singing machine." Mixing patriotic and uplifting pop and country songs, 4Troops honor, serve and inspire. $30-36 Sponsored by the Myers Agency
Sunday November 11th
Springfield's annual Veterans Day Parade 10:15 am; Will be sponsored by the Sangamon County Inter-Veterans Council, will begin at 10:15 a.m. Sunday and head west down Capitol Avenue from Seventh Street. The parade will end at the Statehouse, where a ceremony will be held in the rotunda. Capitol Avenue will be blocked at Ninth Street for the parade.
Urbana American Legion Post 71 ceremony 11 am; Eastlawn Cemetery, 802 N. Cunningham Ave. The event will be at the Legion Post 71, 107 N. Broadway, in the event of rain.
Urbana VFW Post 630 ceremony 11 am; Event will take place in front of the post, 1303 E. Main St., U. Attendees are invited inside the post after the ceremony for a lunch of ham and beans and corn bread.
Champaign County Veteran's Association ceremony Noon; War Memorial will be in front of the Champaign County Courthouse, in downtown Urbana. Keynote speaker: Matt Kreeb, who walked guard duty for 3 years at the Tomb of the Unknown Soldier.
UI ceremony. 1 pm; UI Armory, 505 E. Armory Ave., C. A tri-service ceremony hosted by ROTC.
Hoopeston American Legion and VFW program 1 pm; Hoopeston Area High School auditorium. Entertainment by the school band and chorus. A free lunch will be hosted at Hoopeston American Legion, 502 E. Penn St., immediately after the program. 283-6312
Camp Butler Ceremony 2pm; A ceremony at Camp Butler National Cemetery at 2 p.m
UI veterans recognition ceremony at women's basketball game. 2 pm; UI Assembly Hall, 1800 S. First St., C. Student veterans will be provided with a free ticket to the game and recognized during the contest.
Tolono United Methodist Church program 2 to 3 pm; Tolono United Methodist Church, 301 N. Bourne St. Music by Celebrate Life Singers; a presentation by Bill Kirby and Ralph Newberry, World War II veterans who participated in Central Illinois Honor Flights this past year; a candle-lighting ceremony to honor surviving veterans and those who have passed on. Refreshments provided after the service. 485-3610, tolonomethodist@msn.com.
Welcome home celebration. Presentations at 3 pm; Sidney American Legion's Post Home, 212 S. David St. Hosted by Sidney American Legion Post 433 legionnaires and Ladies Auxiliary. Sidney- area military personnel who have or are currently honorably serving our country to include those who served from the Aug. 2, 1990, start of the Gulf War through and including those who continue to serve in the ongoing war on terror are invited to attend and be recognized. Additionally, Sidney American Legion Post 433 will honor 15 of its members for their continuous years of service to the legion. Light refreshments will be served. Bill Hensch, 688-2777.
Champaign-Urbana Area Rotary dinner and program 4:15 pm; Hilton Garden Inn, 1501 S. Neil St., C. Champaign West Rotary is having a special off-site meeting for Champaign Area Rotary groups to say thank you to veterans. Rotarians are asked to bring a veteran to the dinner. Guest speaker: Lt. Col. Thomas E. Burke, CDR, 3-101st Avaition Regiment Eagle Attack. Program includes the national anthem by Unity Banner Singers and retiring of colors by UI ROTC Color Guard. Dinner cost is $13 per person, paid in advance. For more information, call Larry Kanfer at 369-1733 or visit lk@kanfer.com.
Disabled Veterans 5pm; A Veterans Day retreat at Disabled American Veterans Chapter 15, Lake Area 25, starting at 5 p.m.
The 53rd annual Piatt County program/parade 7 pm; Monticello. Master of Ceremonies: Past American Legion National Commander Marty Conatser. Speech by American Legion Department of Illinois Commander Wayne Wagner of Buckley at 7 p.m. on the south side of the Monticello town square. Parade at 7:30 p.m. in the downtown area.
The Lincoln Theater Veterans Ceremony 7pm; Special guest speaker will be Joel Fletcher, Regional Advertising Director of Herald and Review.
Monday November 12th
Stevick Senior Center 8am; Stevick Senior Center, 48 E. Main St in downtown Champaign, to sign a Christmas greeting card (provided) to be distributed by the Danville VA to local veterans. Nov 12-16, 8am - 4pm. Call Brandon, 359-6500, for details.
Parkland College ceremony 10:55 am; Flag Lounge, X Wing in the center of the campus, Champaign for a brief ceremony with the presentation of colors by the UI ROTC and an introduction of current veterans on campus. Keynote speaker: Veterans advocate Mohawk Man. Followed with a moment of silence and the playing of taps. Sponsored by the Student Veterans Association at Parkland, and the public is invited to attend.
EIU commemoration ceremony 10:30 am; The event will be in front of Old Main (the "Castle"), Livingston C. Lord Administration Building, Eastern Illinois University, Charleston. This annual campus event culminates a weeklong series of events. Ceremony includes the laying of a wreath and remarks by both Cody Gallagher, a student veteran and ROTC cadet, and EIU President Bill Perry. A three-volley salute by the ROTC Panther Battalion and the national anthem and taps performed by the EIU Department of Music. In case of inclement weather, the ceremony will be inside the building.
Savoy American Legion Post 1492 ceremony 11 am; Veteran's Memorial in front of Savoy Municipal Building, 611 N. Dunlap. Several speakers will address those in attendance.
17th annual Veterans Day Ceremony 12pm; Lincoln Land Community College will honor veterans at its 17th annual Veterans Day Ceremony at noon in the A. Lincoln Commons on the Springfield campus, 5250 Shepherd Road.
*Due to the high number of events that we receive, we may not able to post all events.