Some IL Hospitals to Receive Millions in Tax Breaks
Posted: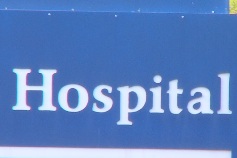 SPRINGFIELD -- During spring session state leaders fought over how to fill the $2.7 billion hole in the state's broken medicaid system. Republicans wanted to cut the program more, and were against Quinn's plans to add revenue with new taxes, like the cigarette tax increase.
One aspect of the reform package includes tax breaks for investor owned hospitals that provide free care for the uninsured, like Kindred Hospital in Springfield.
Kristina Rasmussen, spokesperson for the Illinois Policy Institute, calls it unacceptable.
"Even as they were cutting their own backroom tax deals, the Illinois Hospital Association was pushing a tax on cigarette users," said Rasmussen.
The tax breaks for all Illinois investor-owned hospitals will add up to around $10 million.
"They're starting to implement the law now, so we're having to pay for some of the things in there. This was an attempt to try and find savings for the state, instead it ended up being a bill where they hiked taxes and handed out tax breaks to other people," said Rasmussen.
Illinois Hospital Association spokesman Danny Chun says the tax break was introduced in February 2011, and is one example of many compromises on both sides.
"Investor owned hospitals in Illinois provide a substantial amount of charity care: more than $24 million state-wide to the uninsured," said Chun. "The legislation appropriately recognized and supports that contribution as being important to the state," he added.
He says the entire reform package must be taken into account, including the agreed upon 'Enhanced Hospital Assessment'.
"That is providing the state with an additional $100 million in new funding for state medicaid activities. Both of those numbers are greatly above the value of the tax credit and I think that's important for people to know," said Chun.