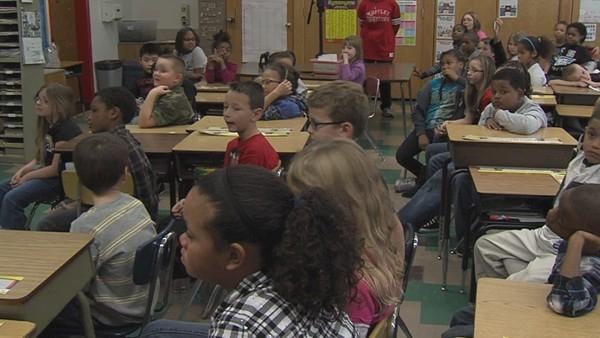 Decatur IL – Some local kids are learning early how to help those in need.
Students in 4th and 2nd grade at Muffley Elementary School in Decatur have teamed up with the American Red Cross. They are learning safety, as well as collecting money to help get kids in Africa immunizations.
Today the Red Cross used the recent Hurricane to show kids the importance of being prepared. 2nd grade teacher Tressa James expressed how this is the perfect time to learn those values "The students in 2nd and 4th grade are very sympathetic with what's going on around them. When the study about it helps them feel like they're a part of what is going on in our country and to feel that they could be a part of making a difference as well."
Today was just a small part of the partnership. The students will help with a local blood drive later this year.