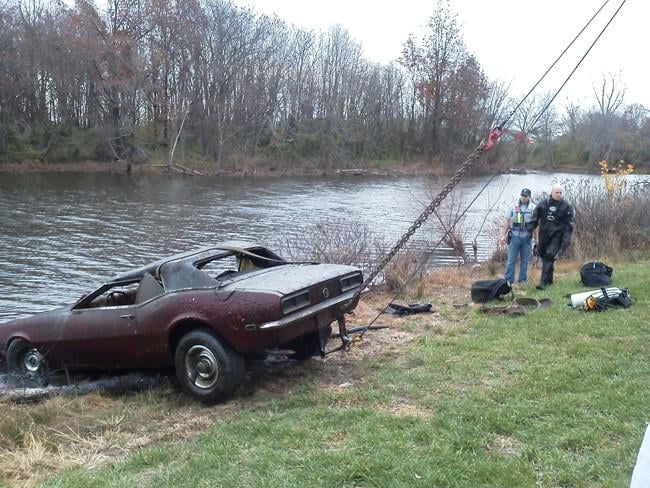 Montrose IL – Rumors of a car at the bottom of a small lake were proven true Sunday afternoon.
Effingham County Dive Rescue Team was sent to Montrose Lake to investigate a tip that a vehicle was in the water. At 1:30 pm divers located a car that was buried under heavy mud and silt.
When dive teams pulled a 1968 Chevrolet Camaro from the water they identified as being owned by County Companies insurance. This could mean that the original owner turned in a claim at one point, and then County Companies took ownership.
The Effingham County Sheriff's Department took possession of the car, and they continue to investigate.