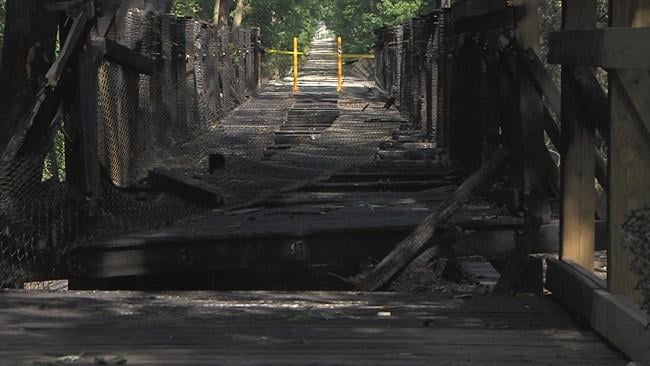 Monticello IL – A bridge in Monticello, damaged by fire back in May, is now back open.
After kids playing with fireworks admitted to accidently setting fire to dry grass under the bridge, which then spread to the bridge. The kids thought they stomped out the fire, but it flared up a short time later.
Construction crews cleared the brush under the bridge to prevent a fire from happening again. The repair work of the bridge took five weeks, and the total cost came to $40,000. The work was completed three weeks earlier, and cost the city less money then originally estimated.