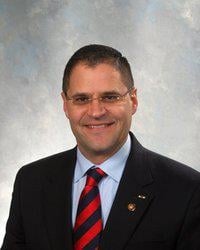 JACKSONVILLE, Ill. (AP) -- A Republican state lawmaker from central Illinois is stepping down after more than a decade in office.
Wednesday state Rep. Jim Watson will resign to become executive director of the Illinois Petroleum Council.
Watson was first elected to the state House in 2001.
He says his decision to resign was a difficult one, and that it had been an honor to serve the people of his district.
Watson's resignation will take effect at 11:59 p.m. on Dec. 3.
The district includes Morgan, Calhoun, Greene, Jersey, Macoupin, Madison and Pike counties.