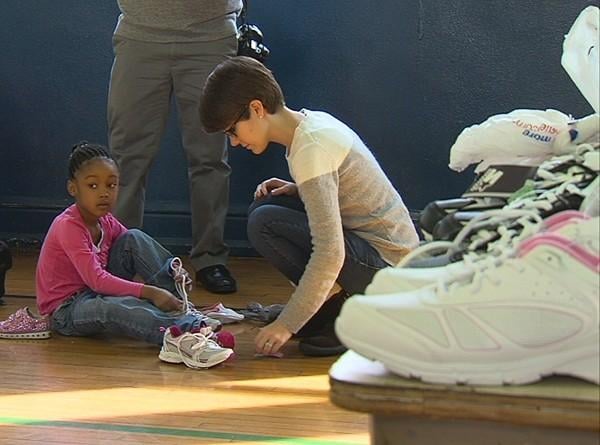 Springfield IL – Colder weather means people in our community are doing their part to keep kids safe and warm this holiday season.
85 students from Enos Elementary School in Springfield got free shoes and socks from SIU medical students. The money is raised in advance by students and faculty on SIU's Springfield campus, to give socks and shoes to students.
Medical student, Emily Tignor said it is hard to tell who is more excited when they deliver the socks and shoes "They love it! I think this is one of the favorite events of the whole year. Of all the volunteer work we do, we really love this event because you can see the difference that you've made immediately, and it's just a very exciting thing to do so it's just something we look forward to every year."
Today marked the ninth year in a row SIU medical students raised money for the national event called "Shoes that Fit".