Second LHS Student Comes Forward
Posted: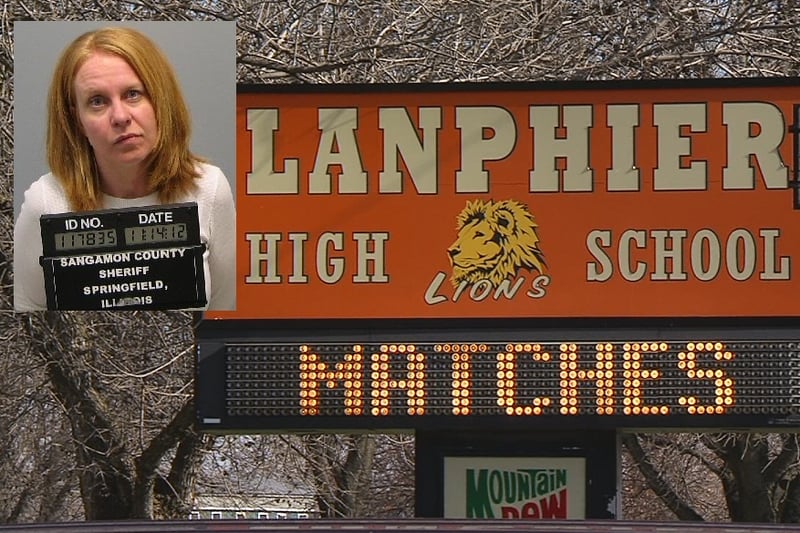 SPRINGFIELD -- It's a delicate situation involving your children's safety, and a teacher's reputation and livelihood. Lanphier High teacher Jennifer Tyree, 36, is still on paid administrative leave for her arrest on criminal sexual assault charges.
Tyree was arrested earlier this week for allegedly having a sexual relationship with a 17 year old student.
Now a second Lanphier student has come forward with similar allegations.

According to Springfield Police Deputy Chief Cliff Buscher, Tyree's husband went to the first boy's parent about the relationship, the parent then went to police.
Bushcer says the second students parent went directly to authorities after becoming suspicious.
"We're just starting our investigation on it, we interviewed him and his mother this morning."
Buscher says his department is working to resolve the matter as quickly as possible, and in the same manner they approached the first instance of allegations.
"At this point, they're just allegations, and we're going to follow up. When the first student came forward we followed up on all the information. It took us about two weeks. We verified what they said had been occurring, got as much evidence as we could, and met with the states attorney to file charges," said Buscher.
The spotlight now is also on Lanphier and Springfield Public Schools. Regional Superintendent Jeff Vose tells us Tyree only had a K-9 teaching certificate.
"It's my understanding that she did not have the proper certification to be in that position," said Vose.
He says that could mean consequences for Lanphier.
"You can jeopardize academic or extracurricular activities. For example: football or basketball, it could jeopardize their records," added Vose.
In a worst case scenario, the school could even lose basic state aid.