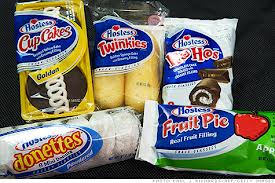 DECATUR -- An iconic American brand is going out of business.
Hostess, maker of the popular Twinkies, Ding Dongs and Wonder Bread, went forward with bankruptcy proceedings to close Friday morning. This comes after the company warned striking workers that it would shut down if they did not return to work by Thursday night.
Now, over 18,000 Hostess workers will be without a job. Here in Central Illinois, Hostess customers like Bryan Petrosky are upset about the company closing.
"They've been around for so long," Petrosky said. "It's pretty devastating, really."
Hostess outlet stores will be open for the next several days. The company's CEO hopes to find a buyer for several of its popular brands.