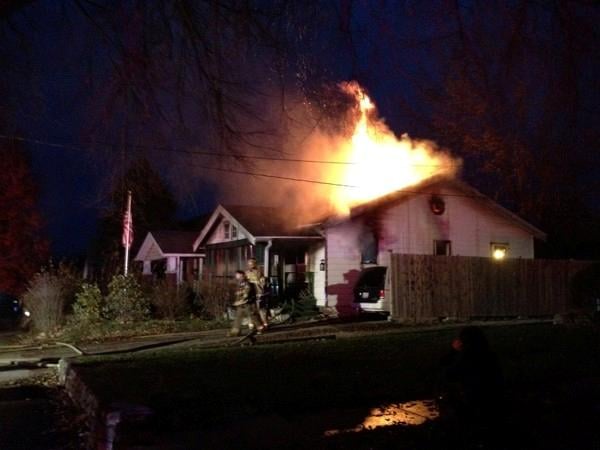 Decatur IL – A fire forced a Decatur couple out of their home on Monday night.
The Decatur Firefighters say the house in the 17 hundred block of East Cantrell Street caught fire around 5pm Monday evening. The home appears to be a total loss.
The Red Cross is helping assist Penny and Ed Covro. The cause of the fire is arrson accourding to police.

Their home was not insured and they are in need of clothes and assistance. Penny wears size medium shirts, size ten pants and size seven shoes. Her husband wears 36 by 32 pants, large shirts, and 10 and a half size shoes. If you'd like to help out, email Hannah McFadden at HRBOID77@yahoo.com.