Quinn Terminates AFSCME Contract
Posted: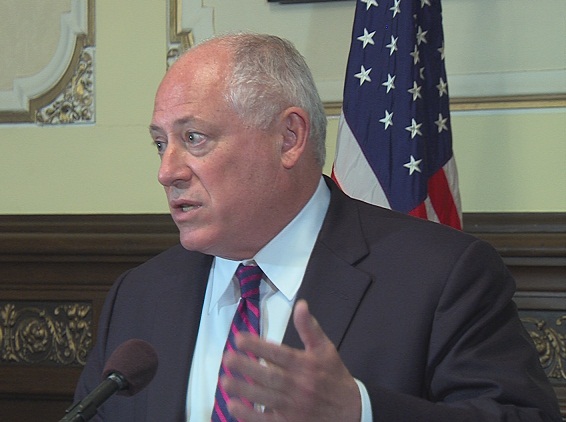 SPRINGFIELD -- Tuesday night, Pat Quinn became the first and only Illinois governor to terminate a union contract in 40 years of collective bargaining. AFSCME 31 Regional Director Jeff Bigelow calls it an attack on state workers.
"It's a symbolic hostile action by the governor," said Bigelow. Furthermore he notes that Quinn's actions won't change the fact that he still has to bargain with the union. "Our contract ended on June 30th and every time we've bargained, both parties have extended that contract to the next bargaining session. That's been the historical practice in our union in relationship to the state for decades and decades."
Bigelow says this power move practically does nothing, except show a disrespect for the negotiating process.
"What it does do is send a strong signal to the people of Illinois that this governor is anti-labor, that this governor doesn't care about the collective bargaining process, that this governor wants to break with the practices of forty or fifty years to say that he is going to terminate this contract even as we're bargaining," said Bigelow.
When asked what to expect from the next scheduled bargaining session in less than a month, Bigelow, was uncertain.
"I guess that's a question that could be better posed to the governor," said Bigelow.
AFSCME hopes to move forward in the bargaining process, but says Quinn's decision will make that effort more difficult.
Quinn's office issued a statement saying they are committed to securing a fair contract that will be affordable to taxpayers. They add that AFSCME has, "refused to recognize the extraordinary financial crisis squeezing the state."