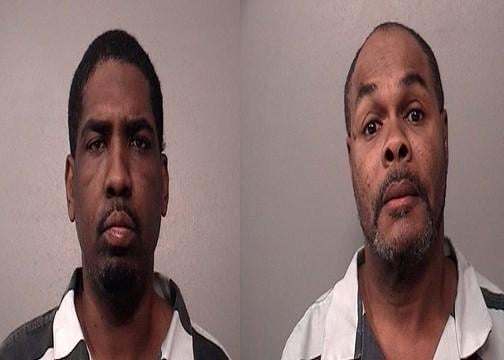 Decatur IL – A robbery at an electronic store in Decatur ends in a firey crash.
Decatur police tell us 53 year old Michael Kelley and 41 year old Oya Carter robbed Midwest Cellular in Decatur on Sunday morning. Police say after seeing the get away vehicle the men lead them on a chase.
Police flattened the van's tires before the suspects ran from the van. After a short foot chase the two were arrested.
Two officers were injured during the foot chase, but are expected to be ok. Carter and Kelly face multiple charges, and are in the Macon County Jail on a 30 thousand dollar bond.