Arrests made in Maroa murder
Posted: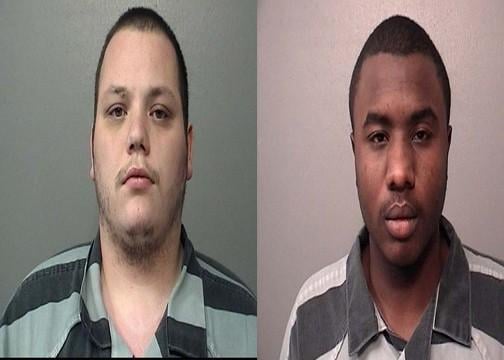 Maroa IL – A murder three weeks in the making became reality on Sunday night in the small town of Maroa.
Justin Mentzer, 23, was found in his Maroa mobile home beaten and stabbed to death.
Maroa police were called to 203 E Washington, Lot 1, in Maroa, where they found Mentzer unresponsive. Mentzer was pounced dead at the scene.
Illinois State Police, Maroa PD and the Macon County Sheriff's office conducted an investigation into his death. After interviewing suspects, Illinois State police made an arrest.
Police arrested Douglas Taylor, 21, and Terris Warnsley, 21. According to Taylor's sworn statement, both suspects planned on killing Mentzer for about three weeks, so they could steal a Playstation 3 and a laptop computer. Police located several items linking Taylor to the crime.
According to the police sworn statement, Taylor left his house with a knife and Warnsley left with a hammer. Taylor told authorities when Warnsley coughed three times they would attack Mentzer. Mentzer was beaten and stabbed until the suspects received the password to the laptop.
Police said, Taylor and Warnsley planned on selling the electronics in Decatur. They also stole Mentzer's cell phone, and began texting his wife, telling her he was ok.
Sworn statements also show, Warnsley and Taylor disposed of the knife and hammer in a dumpster northeast of the trailer park. The two also hid the electronics in different places so they could later sell the items.
Both suspects are behind bars at the Macon County Jail.