New information released in Maroa Murder
Posted: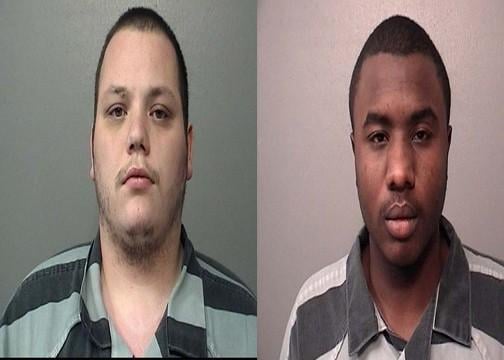 Maroa IL –There is new information on the murder of 23 year old, Justin Mentzer. Mentzer was stabbed Sunday night at his mobile home in Maple Tree Mobile Home Park.
Terris Warnsley's told police, he and Douglas Taylor planed to kill Mentzer.
In the interview Warnsley gave police three reasons why they wanted to kill Mentzer. First, Justin was a child molester, also Mentzer at one time threatened to kill Taylor if he ever touched his wife. The third reason Warnsley told police was that they were tired of Mentzer "running his mouth."
The pair made plans to kill Mentzer and steal his laptop computer, playstation, and gameboy . Warnsley took a hammer before the crime from a drawer in Taylors' kitchen, and Douglas had a knife on him.
When they arrived at Mentzer's home he invited them in to watch a movie. After watching for a short time, Taylor and Warnsley went outside to discuss that this was the right time. They entered the home and Taylor jumped on Mentzer. Taylor hit Mentzer multiple times in the body and head.
Warnsley left the room after witnessing Mentzer being hit multiple times. According to Warnsley no lights had been on in the room while they were fighting. Warnsley returned to the front room where Taylor had Mentzer on the floor.
Taylor handed Warnsley the hammer and told him they would not go to jail, and they needed to finish this together. Warnsley hit Mentzer multiple times in the head, and Taylor stabbed him multiple times in the chest. When they left Mentzer was still breathing, but Douglas knew he was going to die.