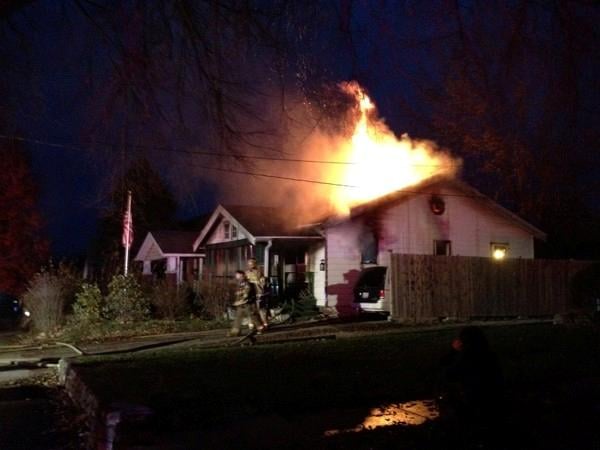 Decatur IL – Police have made an arrest in an arson that destroyed a couple's home.
Police arrested Christopher Hardy on arson an residential burglary charges. Police say Hardy set fire to a home in the 17 hundred block of East Cantrell Street on November 19th.
The homeowners, Ed and Penny Govro say a 40 inch flat screen TV was missing, leading them to believe someone stole it and set the fire.
Ed and Penny did not have homeowners insurance and lost everything in the fire. They are in need of assistance, especially with furniture. Anyone who would like to assist should send and email to hrboyd77@yahoo.com There is also a fund set up at Busey Bank in downtown Decatur.