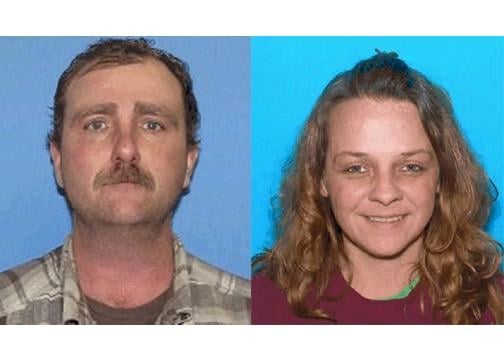 DuQuoin - Illinois State Police are seeking the public's help in locating two dangerous persons of interest near the Lake of Egypt area. On December 3, 2012, a shooting was reported in Johnson County, Illinois. Based on witness statements, two persons of interest are believed to be involved in the shooting of a male victim, who has since been treated and released from the hospital. The two persons of interest fled the scene and have not been located.
Illinois State Police and local law enforcement are looking for two persons of interest, John L. Cunningham, 41, and Janet S. Cunningham, 43, of Windsor, Illinois. Both subjects were last seen in the Coles County Illinois area.
Police are also looking for a stolen 1988 Gray Dodge Dakota Pick-Up truck with a black topper - IL Registration 38392W. Anyone with any information regarding these persons of interest is urged to immediately contact the Illinois State Police at 618-542-2171 ext. 1202 or 911. These persons of interest are believed to be armed and dangerous.