IL Senate Says Yes to Immigrant Driver's Licenses
Posted: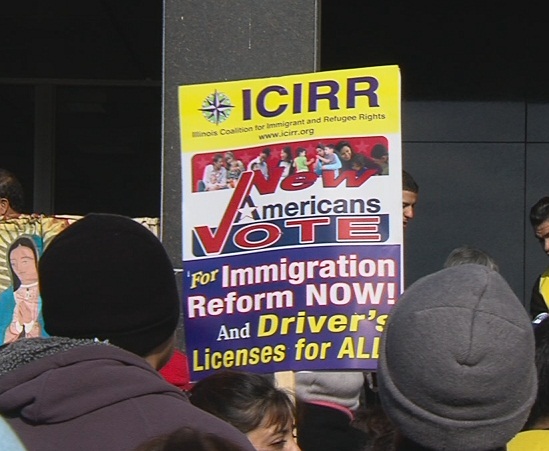 SPRINGFIELD -- Some say republican leaders stood behind this bill because they're pandering to minorities after poor numbers with Latinos last election. Whether that's true or not, Senate Bill-957 has been pushed forward thanks to two words: public safety.
A handful of Illinois GOP celebrities held a press conference Tuesday morning in support of the bill that gives undocumented immigrants the opportunity to obtain a driver's licence. Support from Senate Minority Leader Christine Radogno (R-Lemont) and House Minority Leader Tom Cross (R-Oswego), may have been the tipping point in passing that legislation.
"I think it's the right time to take this step," said Radogno.
Lawrence Benito is CEO for the Illinois Coalition for Immigrant and Refugee Rights. He's also a member of the Highway Safety Coalition, the two groups behind the bill.
"As more people understand this issue we believe we will gain more support," said Benito.
Rep. Cross said he's supporting the bill now because of amendments made to ease concerns on his side of the aisle.
"For me this has been somewhat of a process of evolution, where a number of years ago, we were not supportive, I was not supportive of this bill," said Cross.
The bill now has a stronger definition of what it will do, perhaps more importantly, what it wont.
"(Temporary driver's licenses) can't be used to board a plane, enter a federal building, to vote, or to buy a firearm, it can only be used to do one thing, and that's to drive," said Benito.
Some downstate Republicans, like Sen. Sam McCann (R-Carlinville), still aren't sold on the idea. He was one of the fourteen no votes.
"Where I've committed to be on this issue from the beginning is where I'm at today. I think this is putting the cart before the horse. We're bestowing privileges upon folks who aren't citizens," said McCann.
The bill will now go to the house floor for a vote.